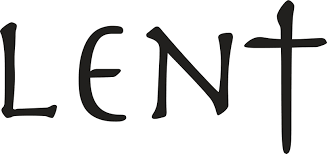 THE PILGRIM GROUP: LENT BIBLE STUDIES WITH OTHER CHURCHES. 
'The MYSTERY OF GOD'
(Materials prepared by the Churches Together in Britain and Ireland)
Following the pattern of Lent Sunday readings
From Sunday 10th March materials will be available Sunday by Sunday to join in Lent study. There will be 5 evening meetings each Wednesday 7.15 pm meeting for session 4 (3rd April) , and 5 (10th April) at HOLY TRINITY Rectory. Also at HOLY TRINITY we will have an opportunity to share some of the same study each Wednesday  during coffee after service at Holy Trinity.
LENT STUDY: 'The Mystery of God'
"Our Lent course for 2019 delves more deeply into the mystery of God, seeking to rediscover what it is that draws us so deeply in our search for God. We will follow Jesus through the Lenten readings, allowing him to draw us, in love and wonder, into the mystery of God's plan of salvation".
Starting Wednesday 13th March as follows
Week 1 – The Mystery of Good and Evil
Week 2 – The Mystery of God's Glory
Week 3 – The Mystery of Sin, Suffering and Hope
Week 4 – The Mystery of Relationship and Reconciliation HOLY TRINITY RECTORY 7.15 pm
Week 5 – The Mystery of Love and Sacrifice HOLY TRINITY RECTORY 7. 15 pm
Group meets: Dalziel St. Andrew's – Wednesday Evenings 7.15 pm from April 3rd at Holy Trinity Rectory and  same dates at coffee after Communion Wednesday mornings in Holy Trinity.
ONLINE MATERIALS  If you are interested in the complete study document – it is available at the CTBI website   https://ctbi.org.uk/lent/